[ad_1]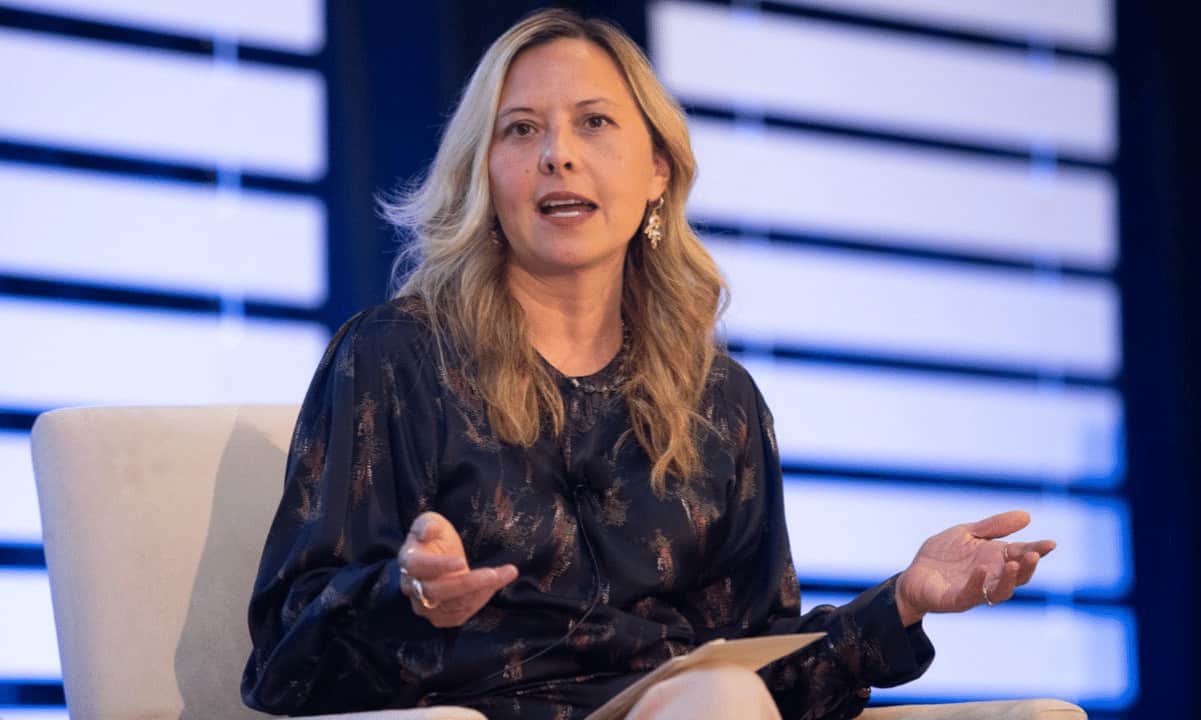 In an interview with Axios, Commodity Futures Trading Commission (CFTC) commissioner Christy Goldsmith Romero urged Congress to close the regulatory gap on cryptocurrencies. Responding to the recent plunge that has drained over $400 billion out of the crypto market within days, she said the unregulated sector shares similarities with some parts of the financial sector in 2008.
Crypto Today Similar to the Banking Sector in 2008
Given the turbulent market condition in the past weeks, CFTC commissioner Christy Romero laid out two main risks in the crypto space as she viewed the rapidly growing industry as similar to the banking sector in 2008.
Firstly, she noted that both have a "pretty sizable market that is not regulated." Meanwhile, watchdogs have no ways to regulate them because – she claimed there is a "regulation gap."
"We are gonna regulate the derivatives and crypto commodities like bitcoin and Ether, but actually we don't regulate the cash and spot markets. We have the anti-fraud authority but it's pretty limited. We have brought in enforcement actions but we can't really look into that market."
Secondly, the markets are highly correlated with the broader equity markets, citing bitcoin's rise and fall with the tech-heavy Nasdaq index. Agreeing that cryptocurrencies were not designed with such a purpose at the beginning, she regarded the correlation as an incentive for institutions as well as retail investors to invest in such an asset.
"In a down market, you're gonna see risk exposed…My biggest concern is that if regulations failed to keep pace with technology, the most vulnerable people are gonna be hurted."
When asked if regulations might quell the evolving technology of cryptocurrency, Romero said oversight is essential for crypto firms aiming to scale up and expand their customer bases to a larger pool of investors. To facilitate the sector's growth, she recommended Congress should step in, clarifying the regulatory framework of the rising asset class.
The notable difference – she added – between crypto today, and the economy of the 2000s is that large institutional investors have not yet dipped their feet into digital assets as they are concerned about the lack of regulatory scrutiny upon the industry.
On Lummis' Bill
When it came to Sen. Cynthia Lummis's newly introduced and attention-grabbing crypto bill, pushing CFTC – rather than the SEC – as the main regulatory watchdog for cryptocurrencies, Romero said she would like to see the Congress giving her agency a higher degree of authority beyond anti-fraud authority and into the spot market.
It's worth noting that Romero has working experience in both the SEC and the CFTC. She served as counsel to SEC Chairman Christopher Cox. and Mary Schapiro before joining the CFTC. The commissioner said both authorities are positioned to protect customers, with the notable difference that the CFTC tends to allow more products to be traded on its regulated crypto exchanges.
Featured Image Courtesy of Twitter
SPECIAL OFFER (Sponsored)
Binance Free $100 (Exclusive): Use this link to register and receive $100 free and 10% off fees on Binance Futures first month
(
terms
).
PrimeXBT Special Offer: Use this link to register & enter POTATO50 code to receive up to $7,000 on your deposits.
[ad_2]

Source link