[ad_1]

This famous opening line ran through my head while I walked the sparse but active halls at the National Retail Federation Conference (NRF) in the Javits Center in New York.
Robots whirred back and forth with precision between simulated warehouse shelves. They packed made-up orders, demonstrating the impressive accuracy of the automation — no humans needed.
Videos of unmanned, land-roving vehicles — akin to what we send into space — foreshadowed the future of delivery. Products lit up on shelves to show attendees how customers could find exactly what they wanted faster than ever before. Prices changed on shelf strip screens automatically to align with inventory or demand. Digital signs altered content instantly to show information on whatever product was picked up from the shelf.
There were oodles of ways to track, measure and assess the efficacy of it all — cameras, heat mapping, behavior tracking. Here was the 2.0 of everything.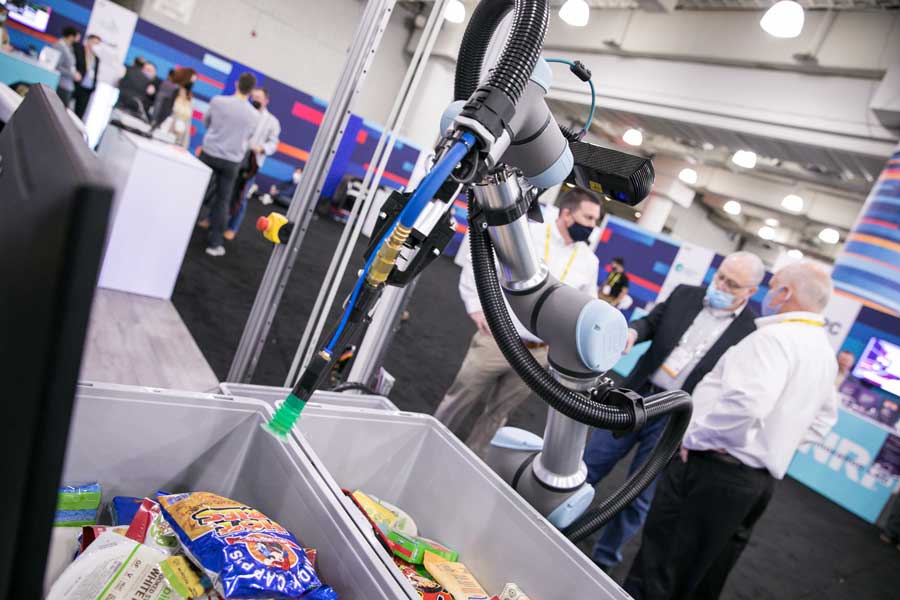 The tech was there but the crowds were down; Photo credit: National Retail Federation
Innovation amid uncertainty
There was also the reality that the future can have some not-so-rosy outlooks we can't always predict.
Overheard snippets of conversation talked about orders being held up because of supply chain issues, with expectations hesitantly targeted as "sometime later this year" — especially if a chip was involved.
There is still a global pandemic, reducing foot traffic and guest counts for both stores and restaurants. That prolonged reality has changed consumer behavior for good.
Restaurant spaces are downsizing. Malls are accelerating their rebirth into outdoor areas that alter the experience of a brand as much as the act of shopping for it. Parking lots are now as much about delivery logistics as they are about traffic flow. And stabilizing a labor force is unprecedentedly challenging at all levels in most sectors.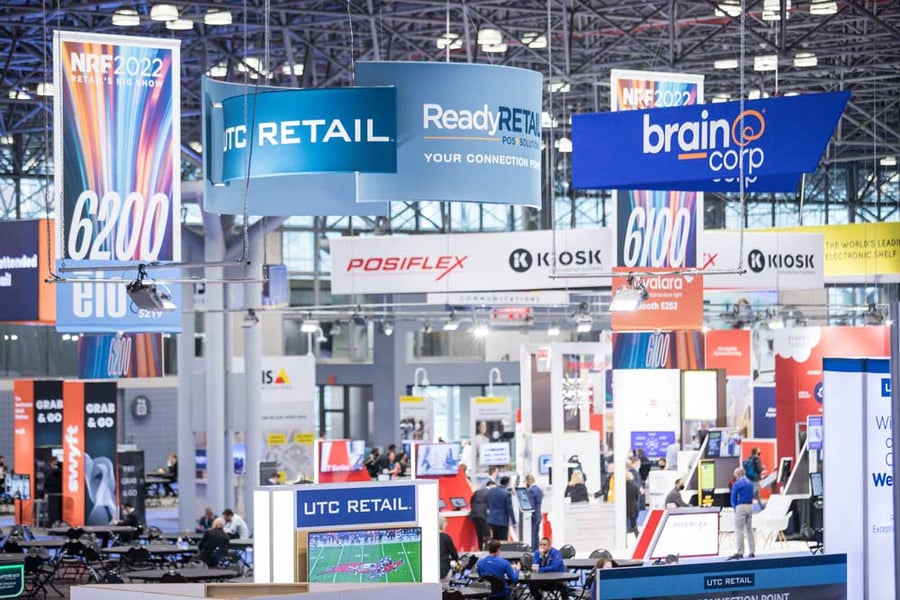 Digital innovation is all about serving customers and associates; Photo credit: National Retail Federation
Branded environments adapt to customer expectations
The reality of where we are right now sometimes overshadowed the showcasing of the latest tech innovations. There were empty booth spaces where companies of all sizes had pulled out due to COVID-19. There were hallways spotty with attendees where throngs usually flowed.
Yet there is still a vital need to adapt, modernize and keep up with consumer expectations. So, as the technology has evolved, the landscape it was designed for is also changing — often at an even faster pace.
As Matt Shay, CEO of NRF, said in an interview, "…the store is still the center of the customer experience…and we have to figure out how to use the real estate in the most profitable way."

Seeing the future of shelving, signage, checkout, delivery, packaging, inventory, fulfilment and retail design itself can cast doubt into even the most solid tech evolution plans. Upgrading in one area can throw operations off balance in others. And what's touted to work right "out of the box" is rarely as easy as it sounds.
There are tech stack integrations with current systems and workarounds that can put promised features at risk. The profitability, efficiencies and other benefits that are the allure of tech are often not seen until months after implementation.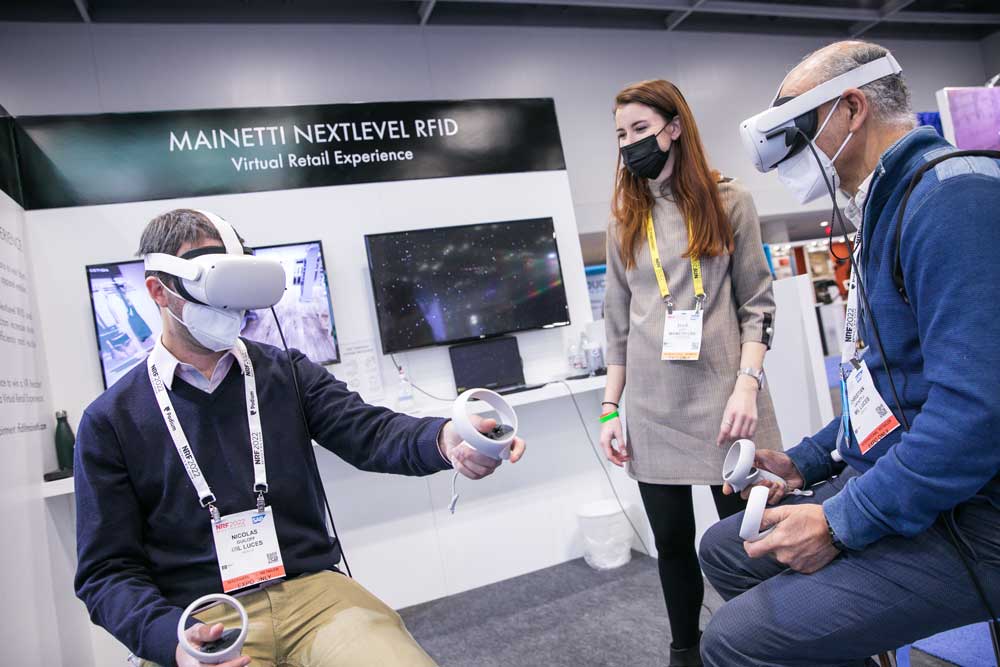 The metaverse? Sure, but removing friction from every path to purchase is priority one; Photo credit: National Retail Federation
Understand new customer journeys & eliminate friction
A simple way to clear a path for strategic digital initiatives was summed up in another quote from Shay. He noted that by prudently "…taking the friction out of every part of the customer journey," you upgrade your customer experience and create loyalty.
Go through your customers' journeys. You're probably thinking that you already do that. But if it hasn't been in the last two months, it's time to do it again.
Where your customer may have had issues with long wait times, they now have app-ordering or delivery stress. Where the challenge formerly was in-store inventory, it could now be fulfillment center lags. All those shifting customer — and associate — pain points will have implications for the priorities for any tech strategy.
There's no shortage of available digital solutions in all areas of retail, and there are plenty of companies happy to work with you to implement them. Addressing customer pain points, especially on the path to purchase, are the places that will bring the fastest return and build positive brand interactions.
Flying back from the show, I wasn't looking through the tech content or visiting sites of the vendors at NRF — not yet. I was thinking about our clients' customers, and where we can use a variety of technology to help meet or exceed their expectations at every point of brand interaction. Even as those expectations have changed and sharpened over the past two years — and are still evolving — that focus leads to optimized branded environments.


[ad_2]

Source link