[ad_1]
The ODI World Cup 2023 is just around the corner. There are just a few games left before the tournament begins. Opening batters are a crucial position for India. They have had the top combination of Shikhar Dhawan and Rohit Sharma for the past two World Cups. But Shikhar Dhawan has been dropped from the ODI team just before the ODI World Cup 2023. So, who are the options that will be fighting to the openers at the tournament? Here is a look:
Rohit Sharma will be India's Opener in ODI World Cup 2023:
Rohit is certain to be a part of the team if he remains injury free. He will be leading the Indian contingent. Rohit is a big-match player. He may have failed a few times in recent times but slack of form doesn't overshadow the fact that he is a champion player. Rohit Sharma is a sure starter. He plays very well against the short ball. His game against spin has improved too. Here is a look at his stats:
| | |
| --- | --- |
| Matches | 235 |
| Runs | 9454 |
| Average | 48.7 |
| Strike Rate | 89.5 |
| 50s/100s/200s | 46/29/3 |
Ishan Kishan can be India's Opener in ODI World Cup 2023:
Ishan Kishan has scored a double hundred and is looking confident of making it to the 2023 ODI World Cup. He is at the peak of his form. After doing exceptionally well for two seasons in the IPL and the domestic circuit, he is finally getting the chances that he deserves due to the exponential rise in the number of games. Kishan is a threat to Shikhar Dhawan and his legacy as he is a left-hander too. Ishan will bring in the wicket-keeping option too. He will be a value addition in the ODI World Cup 2023.
Shikhar Dhawan:
Shikhar Dhawan has been dropped or had been rested is a big question. Age is not on his side but his performances are elite. Dhawan has scored runs on every opportunity that he gets apart from the last series. It is unfair on the part of the selectors if he is dropped. However, a good IPL season can turn things in his favor. He is very fit and still has a lot of cricket left in him. His very bright smile and light-hearted nature are always an asset in the dressing room too. His experience is second to none. Shikhar is Mr. ICC and he will add value in the ODI World Cup 2023.
Shubman Gill: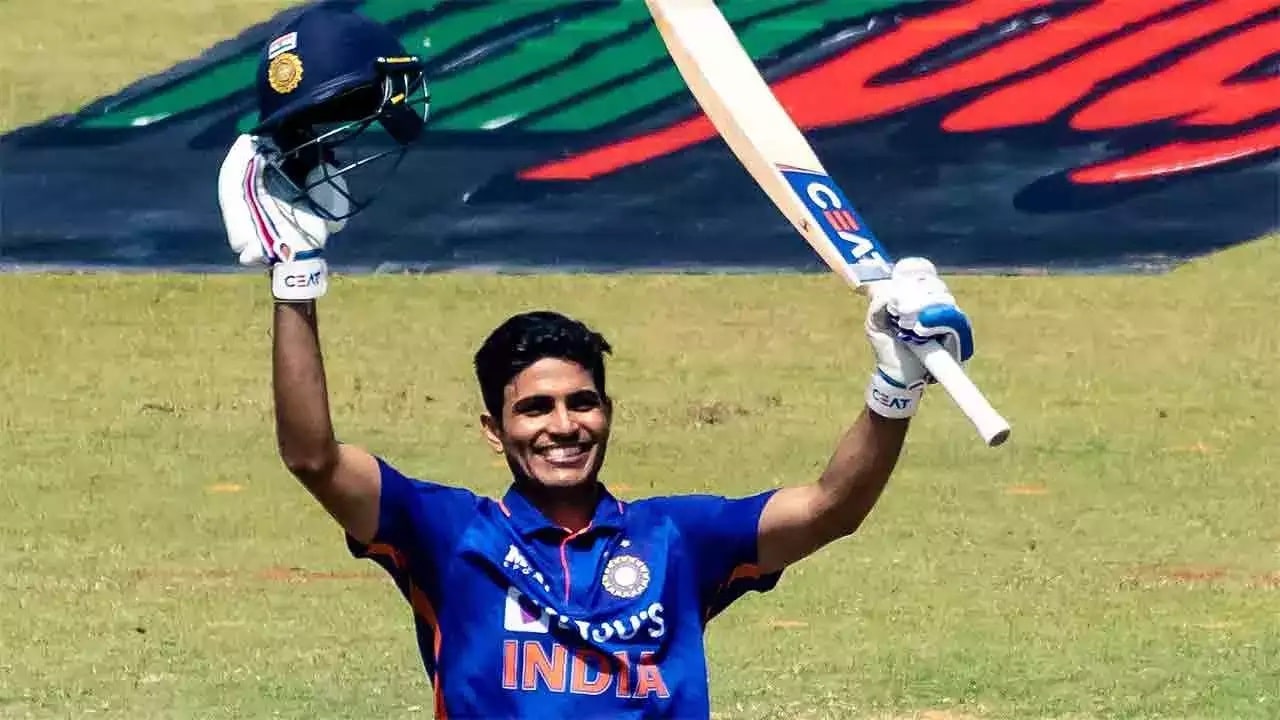 Shubman can be the backup opener. He can be a replacement for Rohit Sharma. Shubman has an exceptional game against express pace. The pace that frightens a batter excites Shubman. He is very quick on his feet. His game against spin is a work in progress but he hits it very well down the track. His season for the Gujarat Titans in the IPL 2023 will decide his fate. The U-19 World Cup winner will be keen on making a strong statement.
Honorable Mentions:
Rishabh Pant.
Devdutt Padikkal.
Prithvi Shaw.
KL Rahul can be India's Opener in ODI World Cup 2023:
KL Rahul has always been the crisis man for the Indian cricket team. In the ODI format, he doesn't have a well-defined role. If you need a backup keeper, you call KL Rahul, you need a middle-order batter, you call KL Rahul, and if you need an opener, you call KL Rahul too. He is a multi-faceted player and a true asset. Rahul has a weakness against left-arm pacers. The in-swinging ball is his weakness. But if he works on it, he will get there. With that being said, KL Rahul is one of the top batters of the Indian cricket team.
To know more go to Jasprit Bumrah Added to the Indian Cricket Team for the Sri Lanka ODI series. 2023. Best Updates.
Read more such articles at India VS Sri Lanka 2nd T20I: Best Preview, Predictions, Pitch Report, Team, Venues, Timings.
To know more go to the official website of the BCCI.
[ad_2]